The Information and Computer Sciences Department is pleased to present our inaugural industry talk series, "Beyond the Classroom: Exploring Tech in the Real World."
Throughout the Fall 2023 semester, we are honored to host talks from 12 esteemed technology professionals, all of whom work and reside in Hawaiʻi. These talks aim to offer a valuable perspective that extends beyond the boundaries of textbooks, as our distinguished speakers share their real-world experiences, insights, and expertise with the broader community.
All students, faculty, and staff from the ICS department and other various departments and colleges are welcome to attend these talks. Registration is not required.
The complete schedule and speaker biographies can be found below.
For further details, please feel free to contact us at industry.talks@ics.hawaii.edu
Note: By attending these talks (either in-person or online), you agree to be filmed or photographed, which may be used for marketing or promotional purposes.
| Talk Date | Speaker | Talk Title | Recording |
| --- | --- | --- | --- |
| Aug-30 | Kevin Costa | Effective Communication and Collaboration in Sofware Development Teams | Download |
| Sep-6 | George Lee | Writing Software in a Highly Regulated Environment | Download |
| Sep-13 | Aaron Kagawa | Transitioning from Academia to Industry | Download |
| Sep-20 | Alex Byrd | Principals for Navigating from Undergrad to CTO | Download |
| Sep-27 | Arleen Fernando | Inside the Software Industry: Software Engineering at HP and Microsoft | Download |
| Oct-4 | Albert Tran | Software Development for Advanced Air Defense Systems | TBD |
| Oct-11 | Chuck Atoa | Software Engineering at Hawaiian Electric | TBD |
| Oct-18 | Stephanie Lum | From Programmer to Project Manager | TBD |
| Oct-25 | Ravi Narayan | CDNs – The Invisible Engine of the Internet | TBD |
| Nov-1 | Kiyoshi Kusachi | How Technology Connects an Entire Airline | TBD |
| Nov-8 | Joel Bongco | Virtual Agents and Generative AI Technology for Hawaii State and Local Government Departments | TBD |
| Nov-15 | Jimmy Freese | Code to Commerce: Innovating in Niche Computer Vision Fields | TBD |
Speaker Bio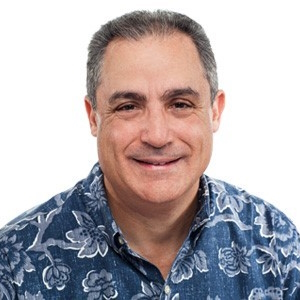 Kevin Costa
Director, Education Solutions at Business Solution Technologies
Mr. Costa is currently the Director of Education Solutions at Business Solution Technologies, Inc. (BST), a Hawaii business, and technology consulting firm. BST focuses on providing business-drive technology solutions in the areas of Human Resources, Health and Human Services, Education, and Government services.
Mr. Costa has over 35 years of business operations and information technology experience with private businesses and government organizations in the State of Hawaii. His business background includes banking, insurance, records management, human resources, and education. His technology experience includes serving as a project manager, business/technical analyst, quality assurance tester, database designer, software developer, and network administrator.
He graduated from the University of Hawaii at Moana with a Bachelor of Business Administration degree and received his Master of Science degree from the University of Phoenix in Computer Information Systems.
George Lee
Assistant Vice President and Team Leader in the Engineering Technologies Division at First Hawaiian Bank
George is an Assistant Vice President and Team Leader in the Engineering Technologies Division at First Hawaiian Bank. Since joining FHB, he has led the development of several customer-facing products, including the Paycheck Protection Program loan application portal, online credit card applications, and credit card alerts. Prior to that, he worked in a mobile app startup and as a consultant working with various local companies, including the City and County of Honolulu, Civil Beat, and UH Foundation. He has also taught ICS classes at UH and software development at a bootcamp. He continues to be involved in the local tech scene and is the technical review lead for the Hawaii Annual Code Challenge.
ICS Alum [MS, Computer Science]
Aaron Kagawa
Director of Platform Engineering at Kentik
Mr. Kagawa is the co-founder of Altino Coding and Product Manager at a global technology startup, Kentik Technologies Inc. Kagawa is an experienced software engineer who has been heavily involved in STEM education and nonprofit work. Most recently, he helped kickstart the Altino Coding effort, training Hawaii's educators in computer science. Kagawa also volunteers as a technical lead towards cultural and technology efforts like Native Stories, a nonprofit audio content platform and production focused on authentic stories and experiences. Additionally, he has extensive experience in startups that have grown valuations and received venture capital investments.
ICS Alum [BS & MS, Computer Science]
Alex Byrd
Chief Technology Officer at Hawaii Foodservice Alliance
Mr. Byrd is the Chief Technology Officer at Hawaii Foodservice Alliance, where he brings leadership experience to develop and execute the company's technology strategy with a passion for innovation and efficiency. He works collaboratively with the operations and executive teams to ensure the company stays ahead in the food distribution industry. Mr. Byrd's expertise enables him to evaluate emerging technologies and develop solutions that support business growth and operational efficiency.
Arleen Fernando
Software Consultant and Owner at Haumea Technologies
With over 25 years of software engineering experience working at companies such as Motorola, Microsoft, and HP, Arleen has a proven track record of designing and developing software applications for various platforms and devices. She has extensive knowledge of design patterns, application frameworks, Windows, mobile and web technologies, and design tools. For most of her career, she has been working at the intersection of UX and software design. She is also passionate about creating software solutions that enhance user experience, improve productivity, and solve real-world problems.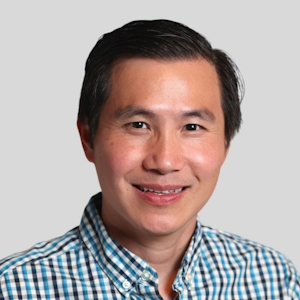 Albert Tran
Senior Software Engineer at RevaComm
Albert Tran is a senior software engineer with nearly 20 years of experience in the defense industry. Albert's experience spans all phases of the software development life cycle, including requirements analysis and specification, architecture design, implementation, testing, deployment, and maintenance. He has extensive experience developing real-time embedded software for advanced radar and missile systems. Albert is currently a senior full-stack developer creating web applications and microservices for the U.S. Air Force Platform One project.
Chuck Atoa
Manager, Operations Application Services at Hawaiian Electric Company
Chuck Atoa is a manager at Hawaiian Electric Company overseeing a team of developers responsible for applications and systems focused on grid operations and platform services. Chuck was born and raised on the Big Island in Kailua-Kona. He began his career working in local IT shops while attending college, earning his AA from American Samoa Community College, BS in Information and Computer Science from the University of Hawaii at Manoa, and MS in Software Engineering for Colorado Tech University.
ICS Alum [BS, Computer Science]
Stephanie Lum
Program Manager at Servco Mobility Lab
Stephanie is a Program Manager at Servco Pacific, Inc. Recent projects have included the implementation of a new platform for Hui Car Share and the rollout of an internal pizza tracker for sales consultants to track vehicle orders and processing status. She is currently working on establishing a digital voice assistant in the Customer Care Center. In addition to traditional requirements development, these projects have focused on understanding the customer journey and their expectations as they interact with our products and services. Stephanie recently joined Servco Mobility Lab, and her team focuses on bringing innovative products to market.
Ravi Narayan
Principal Solutions Architect at Akamai Technologies
Mr. Narayan has Bachelor's and Master's degrees in Mechanical Engineering and a Master's degree in Computer Science. He started his career in a start-up writing code in C and C++ for movement analysis, followed by a couple of years developing a C++ GUI for an Air Traffic Control application. He spent two decades at Verizon's leading-edge Technology Center in Hawaii, where he worked on developing new applications integrating telecommunications with the internet, for which he received 3 group patents. Since 2013, he has been working for Akamai Technologies, developing solutions for Media and Gaming companies to make the internet faster for their customers. Mr. Narayan is also the President of the Honolulu chapter of USA Dance Inc., the recognized sport organization for dancesport (ballroom dance) by the USOC.
ICS Alum [MS, Computer Science]
Kiyoshi Kusachi
Senior Director, IT Digital Experience Architect at Hawaiian Airlines
Kiyoshi Kusachi is an IT leader at Hawaiian Airlines responsible for the Digital Experience portfolio of guest facing technologies, including HawaiianAirlines.com and Native Mobile Apps. He has over 15 years of experience architecting, developing, and managing large-scale solutions across different areas of the enterprise and is a graduate of the University of Hawaii Manoa ICS department. His wife Cheryl is also a graduate of UH Manoa, where they first met. They now enjoy spending time with their two sons exploring the islands and traveling to Hawaiian Airlines destinations around the world.
ICS Alum [BS, Computer Science]
Joel Bongco
Vice President and Chief Security and Experience Officer at eWorld Enterprise Solutions
Joel is Vice President and Chief Security and Experience Officer at eWorld Enterprise Solutions. At eWorld, Joel guides state, local, and commercial organizations through technological change. For more than a decade now, he has led some of Hawaii's largest IT projects. Past projects include implementing a student information system, Infinite Campus, for the Hawaii Department of Education and managing the department's Race to the Top initiatives. More recent projects include implementing Hawaii's Safe Travels call center and the Department of Labor call center.
Before eWorld, Joel was a Managing Director at International Network Services Pacific Rim. He spearheaded the company's Asia-Pacific operations. His reach was as far, spanning mainland China to New Zealand, as it was wide, serving clients such as Singapore Airlines, China Airlines, and Standard Chartered Bank. Before that, Joel managed the company's offices in Northern and Southern California. Stateside, his clients included Cisco Systems, Intuit, and Sempra Energy.
Over the last thirty years in the IT industry, Joel has learned that all great technological transformations come down to three simple things: people, processes, and technology. That is true for Silicon Valley and Manoa Valley all the same.
Jimmy Freese
CEO and Co-Founder at Ai.Fish
Jimmy is the CEO and Co-Founder of Ai.Fish. Ai.Fish is currently focused on building advanced AI and software solutions for the marine and fisheries sectors. Prior to co-founding Ai.Fish, Jimmy was the founder and CEO of AkuShaper, a pioneer in the surfboard manufacturing industry. Over the span of nearly 20 years at the helm of AkuShaper, he led the company from its inception to industry prominence, acquiring thousands of customers, forming dozens of strategic alliances, and establishing the standard for computer-aided surfboard design. Jimmy holds engineering degrees from the University of Texas at Austin and Carnegie Mellon University. An avid surfer, swimmer, and diver, Jimmy has a deep connection with the ocean and its inhabitants.